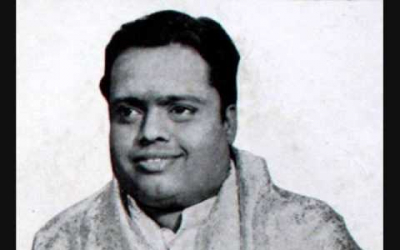 Seerkazhi Govindarajan Profile
Learn more about Seerkazhi Govindarajan
He graduated from the Tamil Isai College in Chennai in 1949 with the Degree 'Isaimani'. He also graduated with the Degree of 'Sangeetha Vidwan'. At the same time, he started rigorous training (Gurukulavasam) under his Guru Sri.Thiruppampuram Swaminatha Pillai, who was then a Professor at the Central College of Carnatic Music, Madras. Under his tutelage and in-depth study, he gained knowledge of the nuances and intricacies of Indian Music, especially, Classical Carnatic Music. During this period, 1951–1952, he won many competitions, conducted by the Sangeetha Vidwat Sabha (Music Academy) and the Rasika Ranjani Sabha.
Sirkazhi Govindarajan (19 January 1933 – 24 March 1988) was a leading vocalist in Carnatic Music.

Govindarajan, was born at Sirkali, a small town in Madras Presidency (Present day Tamil Nadu) to Siva Chidambaram and Avayambal Ammal. Sirkazhi was the birthplace of Thirugnanasambandar, one of the Samaya Naalvar and the 63 Nayanmar of the Saiva faith. It was little wonder that he became a child prodigy performing at the Tirupurasundari Temple at the age of eight on the occasion of the Gnana Paal Festival. His son Sirkazhi G. Sivachidambaram is also a Carnatic singer.
---