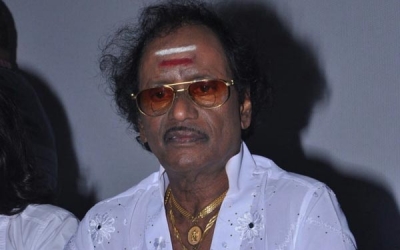 Shankar-Ganesh Profile
Learn more about Shankar-Ganesh
Shankar Ganesh is an Indian music director duo who have worked in Tamil, Telugu, Malayalam and Kannada movies for around 40 years.

They started as an assistant to Tamil music composers M. S. Viswanathan and T. K. Ramamoorthy. Their first release was Magaraasi in 1964. Aattukara Alamelu was a turning point in their career.


On November 17, 1986, Ganesh received an anonymous parcel by post. It contained a tape recorder with a note from the sender saying that the parcel contained a cassette with some 'new' music and if Ganesh liked it, he should give the sender a "break" into films. As Ganesh pressed the play button, the tape recorder exploded in his face, injuring his hands and eyes. Plastic surgery restored his hands and allowed him to play the keyboard, but he lost his vision in his right eye and had blurred vision in the left. On June 1 2014, his vision was restored by a "glued intra ocular lens" technique.

He was also performing on the stage 50 meters away at the Congress rally in Sriperumbudur on May 21, 1991, when a human bomb killed Rajiv Gandhi.
---