சக்கரகட்டி பாடல் வரிகள்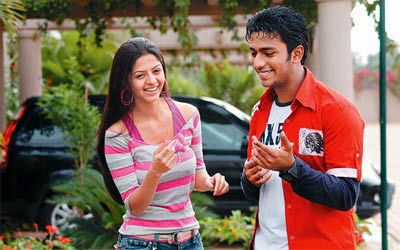 Movie Name
Sakkarakatti (2008)
Movie Name (in Tamil)
சக்கரகட்டி
Starring
Shanthnoo Bhagyaraj, Ishita Sharma
Story
Chennai-bred Yuvraj (Shanthnoo Bhagyaraj) has had four close friends from childhood. He meets and falls in love with Deepali (Ishita Sharma).

However, his cousin, Reema (Vedhika), is in love with him. After Deepali sees Yuvraj with Reema, she becomes jealous and ignores Yuvraj when he follows her. Then Yuvraj and Deepali get back together.

Later she sees Yuvraj and Reema together, but it was an accident. Deepali starts ignoring him again. Yuvraj wants to prove that he not with Reema so his friends decide to throw a birthday party to mend the trio's fractured relationship.

Deepali and Yuvraj finally unite.