அசுரன் பாடல் வரிகள்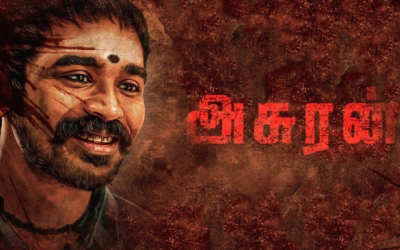 Movie Name (in Tamil)
அசுரன்
Starring
Dhanush, Manju Warrier, Prakash Raj, Pasupathy
Music
G. V. Prakash Kumar
Story
Siva Saami (Dhanush) is the father of three kids. The elder one Murugan (Teejay) is in his early 20s, the younger one Chidambaran (Ken) is 16 years old and the youngest one is a 5-year-old girl. For his sons, Siva Saami is a coward and drunkard who likes to remain silent even when he is taunted. But Murugan is a fearless youngster and so is Siva Saami's wife Pachaiyamma (Manju Warrier).

Murugan is about to get married, but develops enmity with Narasimhan (Aadukalam Naren) a rich landlord and his sons from the upper caste, who wants to grab their three-acre land, to build a cement factory. The enmity leads to petty fights over water which eventually takes the life of the hot-headed Murugan. Pachaiyamma is devastated but Siva Saami and his brother-in-law Murugesan (Pasupathy) stay calm. The young Chidambaram murders Narasimhan to take revenge.

Now the entire family of Siva Saami is on the run, as they have to save the life of Chidambaram and is ready to sacrifice anything for the sake of his family. But the revenge-seeking kith and kin of Narasimhan are not in a mood to compromise.