மாரி பாடல் வரிகள்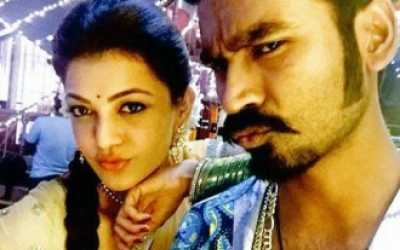 Movie Name (in Tamil)
மாரி
Starring
Dhanush, Kajal Aggarwal
Music
Anirudh Ravichander
Story
The movie starts off with a Constable talking to the new subinspector Arjun about Maari, a local rowdy, who apparently rose to fame after killing a rival rowdy. Maari (Dhanush) happens to be an irritating guy, who along with his henchmen Sanikilamai (Robo Shankar) and Adithangi (Kalloori Vinoth), constantly pester the people in the locality and extort them.

His main line of work is in training pigeons to perform in races and performance events. His boss is Velu, a bigger don who also is involved in the pigeon races as well as smuggling of sandalwood. Maari constantly has fights with "Bird" Ravi (Mime Gopi), another local rowdy who is also working under Velu. That is when Sridevi (Kajal Agarwal) enters, trying to open a boutique in Maari's locality.

Maari forcefully becomes her partner in the business, which angers her after she loses some customers. So she helps Arjun in catching Maari by getting close to him, pretending to fall in love with him and incriminating him with an evidence of his confession of trying to kill the rival gang leader, but failing after which he was killed by someone else and the fame comes to Maari.

Maari gets arrested and after he is released, he finds out that Velu also has been arrested, Arjun and Ravi are working together and has arrested some people in the area under the pretext of smuggling. Maari decides to take revenge on the duo. He first frees the local people from the extortion by Ravi's gang, when Sridevi also falls in love with him.

Later he captures one of Arjun's smuggling vehicles and the driver and forces him to release Velu. When he takes revenge by burning the pigeon coop of Maari, he gets angry and beats up Ravi and Arjun, with the former agreeing to confess to everything. Angered, Arjun stabs Ravi but eventually gets arrested by the Revenue Department after his constable reveals all the secrets. Finally Sridevi approaches Maari to confess her love, which he rejects, returning to pester the local people and extort them for cash.