மௌன குரு பாடல் வரிகள்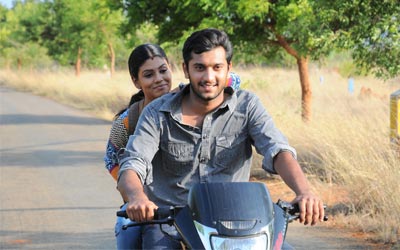 Movie Name
Mouna Guru (2011)
Movie Name (in Tamil)
மௌன குரு
Starring
Arulnithi, Iniya, John Vijay
Story
College goer Karunakaran (Arulnithi) always finds it difficult to adjust with the society that he lives. As a result he is unable to control his anger and often ends up with some trouble.

His unpredictable behaviour become a constant worry for his mother and brother. A series of incidents forces him to leave his home town Madurai and as usual ends up in Chennai. Despite scoring high marks in school, he joins a local arts college in the city and stays in hostel from where the trouble begins. Now there is another story which goes parallel.

While traveling from Bangalore to Chennai Assistant Commissioner Marimuthu (John Vijay), Inspector Rajendran (Madhu), Sub-Inspector Selvam (Balakrishnan) and Sgt/Head Constable Perumalsamy (Krishnamurthy) witnesses a car accident. When they are about to take the victim (son of Bangalore based business tycoon) to a nearby hospital, they comes across a huge stash of cash. The policemen kills the (half dead) victim and flees to Chennai with the money. Then the sincere police officer Palaniammal (Uma Riyaz Khan) takes up this case. A cluster of lies, ego clash at the hostel and family's ignorance brings innocent Karunakaran into this crime plot. The rest is a racy roller-coaster ride that forms the climax.