வணக்கம் சென்னை பாடல் வரிகள்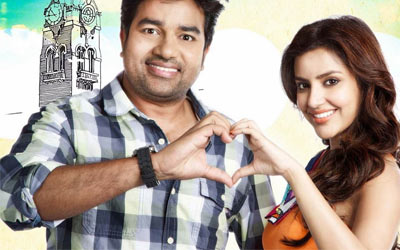 Movie Name
Vanakkam Chennai (2013)
Movie Name (in Tamil)
வணக்கம் சென்னை
Starring
Shiva, Priya Anand, Santhanam
Music
Anirudh Ravichander
Story
Ajay (Shiva), an educated youth comes to Chennai from his hometown Theni to take up a job. Anjali (Priya Anand), a photographer from London is also in the city to capture the south Indian culture.

They both get cheated by Narayanan (Santhanam), a house agent, who rents out unoccupied houses without the knowledge of the owners. Ajay and Anjali pay the money to Narayanan and end up getting the same house. They both are caught in a situation when they are unable to rent a new house. The duo decides to stay together until they find Narayanan.

Initially they fight a lot but later fall in love.Then comes Deepak(Anjali's fiance)giving a shock to Ajay and Anjali.Later on,Anjali decides to confess her love to Ajay on one of Ajay's friend's wedding which Anjali was also invited due to Ajay and Anjali's lie that they are married.

At the moment, Anjali found out Narayanan was Ajay's friend all along and Ajay knew he was Narayanan and went back to London thinking they both have cheated her. She then returns to Chennai in search of Ajay, because of the love she has for him.