என் அண்ணன் பாடல் வரிகள்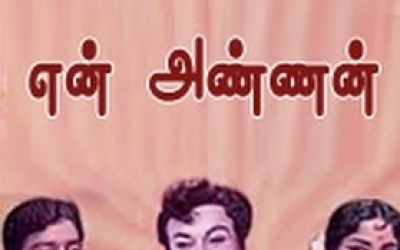 Movie Name
En Annan (1970)
Movie Name (in Tamil)
என் அண்ணன்
Starring
M. G. Ramachandran, Jayalalithaa, M. N. Nambiar
Story
At the end of the 60s, in the Tamil Country...
Ranga (MGR) is the heroic elder brother of this story.
His father Velappan (T. K. Bagavathy), was a manager at a mill, and is framed for the murder of one of the partners, Karunagaran (S.M.Thirupadhisamy).
He is sent to jail for a crime he didn't commit.
Ranga, only since, works hard to get his sister Thangam (Vijaya Nirmala) educated.
She marries a doctor, Murali (R. Muthuraman), who happens to be Karunagaran's son.
When he finds out she is Velappan's daughter, he leaves her.
Ranga is enraged and beats Nagappan (Thengai Srinivasan), Vaalee 's brother, who informs Murali.
Ranga is sent to jail.
There he meets his father, learns about his innocence and vows to get him out.
Once Ranga is released, he earns the goodwill of the other two partners, Nayagum (M. N. Nambiar) and Dharmaraj (S. A. Ashokan), and finally exposes them.
Velappan is released, Ranga marries his lover Vaalee (Jayalalitha) and Murali takes Thangam back.