கடலோர கவிதைகள் பாடல் வரிகள்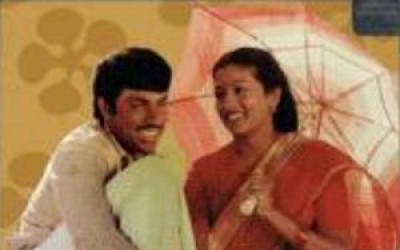 Movie Name
Kadalora Kavithaigal (1986)
Movie Name (in Tamil)
கடலோர கவிதைகள்
Starring
Sathyaraj, Rekha
Story
The Film is about transformation of a Hero (Satyaraj) who has a prison record and his understanding of Love through an elementary education. In that process he falls in love with the school teacher Heroine (Rekha).
Based in a coastal sea village, Chinnappa Das (Satyaraj) is a violent person who has prison records and returns to his village after serving his prison term. He is pursed by his Maternal uncle's daughter (Ranjini) to marry him. In one of his encounters at an elementary school he meets a lady school teacher Jennifer (Rekha) who gives a sound scolding on how ignorant fools behave.
There is an element of purity in Das's heart which the school teacher could identify, this transforms his life for ever. Set in a coastal milieu, the duo often meet on the beach, amidst sunlit sea and splashing waves on the rocks. In a sequence, Das makes the teacher stand alone atop a seaside hillock, Das from down below on the sands announces aloud to her that "you are my God".
In a related episode when Das visits the teacher at her house, looking at the portrait of the Good Shepherd with a lamb in his lap, he earnestly asks her why He is lapping up that lamb for which she replies, "that lamb has lost its way and so he has lapped it up". She goes on asking him what will he do if he were the shepherd and wat if she was that lamb, there by subconsciously revealing her desire to be the lamb in the lap of God, in her case to be with Das, thereby both Das and Jennifer find their loved ones.
Through another character, the director introduces the small but important role which is modelled on The Meera.