குணா பாடல் வரிகள்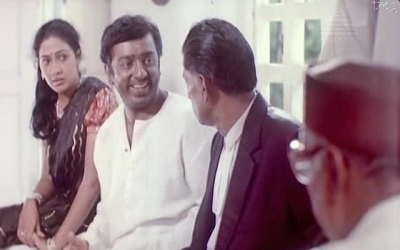 Movie Name (in Tamil)
குணா
Starring
Kamal Haasan, Roshini
Story
Guna (Kamal Haasan) is a mentally affected person and receives treatment in a mental asylum in Hyderabad. He does not like his father and his mother is a moll and his sister is a prostitute in the house that they live. He assumes a fictitious character named Abirami (also, the name of an Indian goddess) and registers in his mind that she is an angel who is going to marry him on a full-moon day. After coming out of the asylum, he believes the story to be true and believes that his Abirami is somewhere around. Meanwhile, a bunch of hooligans led by Janakaraj force the mentally unstable Guna to rob a temple of Abirami, an Indian goddess. He happens to see a rich girl (Roshini) in that temple, by sheer coincidence. He decides to take her with him to a lonely, damaged house situated at the top of a hill resort called Kodaikanal. Initially, the girl hates him for his weird nature.

However, eventually she understands Guna's condition, his deep love and is attracted to him. She accepts his love and marries him, in spite of her terrible physical pain (caused by a broken leg and extreme fever). Meanwhile, the cops and the girl's uncle Sharat Saxena start their search for the missing girl.

What ensues is a gut wrenching climax. The film is widely known for its wonderful song, "Kanmani Anbodu" sung by Kamal Haasan and S. Janaki. A line in that song, stands out, striking a chord to the ensuing climax - "Manithar unarndhu kolla ithu manitha kaathal alla" (translates to : "This love, to be understood by humans, is not human love").