காதல் தேசம் பாடல் வரிகள்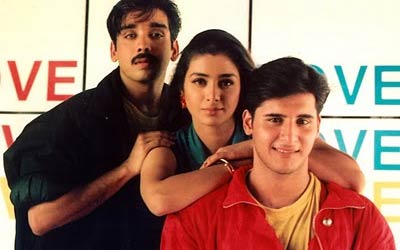 Movie Name
Kadhal Desam (1996)
Movie Name (in Tamil)
காதல் தேசம்
Starring
Abbas, Vineeth, Tabu
Story
In a city in Southern India traditional rivalry has always existed between the students of Pachaiyappas and Loyola Colleges respectively. Karthik (Vineeth) is poor and an orphan, who studies in Pachaiyappa's College, lives in a rented room, travels by the bus, hangs out with a number of friends, and is the Captain of his football team. He is also a good poet and daydreams about his dream girl.

Arun (Abbas), on the other hand, comes from a rich and wealthy family, studies in Loyola College, drives his own car, hangs out with number of friends, and is also the Captain of his football team. In a nasty inter college riot Arun saves Karthik's life. So in return Karthik lets Arun win in a soccer game because he thinks Arun can't take losses easily.

Both become good friends, and they both show a good example of friendship to the others in the college road. Divya is the new girl in town who causes barbers to shave their clients head off, flowers to cry because she is not walking on them etc. Both fall in love with her, but neither realize that they both love the same woman.

When they realize,their friendship is strained.The end of the movie shows Divya walking away with both of them as they were injured in a fight to save her from some rogues.It is implied that Divya decides to see both Arun and Karthik as best friends as she cannot deny either of them's love for her.