என்றென்றும் புன்னகை பாடல் வரிகள்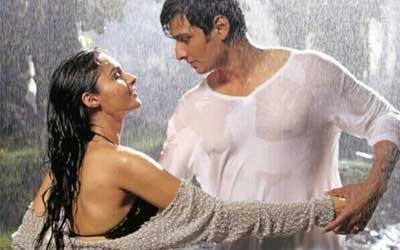 Movie Name
Endrendrum Punnagai (2013)
Movie Name (in Tamil)
என்றென்றும் புன்னகை
Starring
Jiiva, Vinay Rai, Trisha Krishnan, Andrea Jeremiah
Story
The movie starts with Gautham (Jiiva) as a kid, being told that women are all bad and are very selfish by his father (Nasser) because his wife had eloped on that day. They then move to Chennai, where Gautham meets Baby (Santhanam) and Sri (Vinay Rai). The trio become inseparable friends. Fifteen years later, it is shown that the trio are running an advertisement agency and Gautham has stopped speaking to his father, the reason being untold. After a heated incident at a friend's bachelor party, the three friends promise to never get married. They get an advertising offer from Sunny (T.M Karthik) and Sunny sends Priya (Trisha Krishnan) to assist them with their ad.

Sonia, (Andrea Jeremiah) an international model is assigned to act for the ad. On the day of shoot Sonia falls in love with Gautham and when the ad is finished, she kisses him. Gautham, startled and enraged, retaliates by slapping her. Sunny scolds Guatham for his behaviour and tells Gautham that he will never work with him again, but Priya supports Gautham telling Sunny that it was Sonia's fault for behaving unprofessionally. After the shoot Gautham calls up Priya and thanks her for supporting him. While speaking to Gautham, Priya meets with an accident. He rushes her to the hospital where Priya recovers the next day. After a few days, Baby and Sri decide to get married not telling the reason for their sudden change of heart.When gautham gets to know about it he gets furious and ends their friendship.On the same day of the marriage Gautham's father tells Priya that he had got married second time many years before for the sake of his son and that is the reason for Gautham's anger towards him.He requests priya to take care of gautham. Gautham and Priya get another contract with Sunny and Sonia and they leave for Switzerland for the shooting. On the day of shooting Sonia recalls everything Gautham had done and asks him to apologize for his act.

He refuses to apologize because he knows it's not his fault and tells Sonia to leave, Priya then takes the role of Sonia and acts for the advertisement. During the shooting Priya and Gautham fall in love . When they come back from Switzerland, Gautham meets his friend in whom bachelor party he promised never to be in a commitment in the airport, because of his ego he introduces Priya as just a stranger whom he met in the flight. Hurt by Gautham's cheap behaviour, she leaves the airport immediately. When Gautham gets back home he goes into his father's room for the first time and notices many paintings of him being happy,a wish his father wanted. Gautham then discovers that his father was ill and rushes him to the hospital, where the doctors say that his father is suffering from pancreatic cancer and cannot be treated. Gautham is heartbroken and starts weeping. Sri comes to meet Gautham and tells him that he knew that his father was suffering from this disease, Baby then comes and tells that his father was the one who compelled them to get married so that Gautham might change his mind and get married too and be happy. As the three friends reconcile, Priya comes to the hospital to meet Gautham's father, where Gautham apologizes and admits to Priya that he has fallen for her. The film ends a happy ending Gautham and Priya getting engaged in front of Gautham's dad at the hospital.