மேட்டுக்குடி பாடல் வரிகள்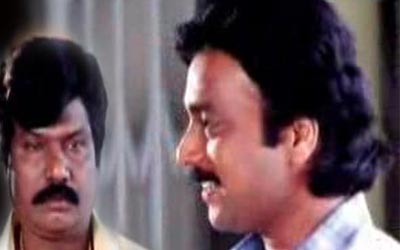 Movie Name
Mettukudi (1996)
Movie Name (in Tamil)
மேட்டுக்குடி
Starring
Karthik Muthuraman, Gemini Ganesan, Goundamani, Nagma
Story
The story starts in the 17th century, the king raja raja cholan presents his valuable sword to his soldier for playing a vital role in winning a war. It was preserved by his family descendants. This information was known by an archeologist who plans to steal it due to its monetary value.

Presently Gemini ganesan is charged with the care of the sword.
The villain plans to send Karthick to do this job.

He enters into the palace as the son (who ran of from the family in his childhood)of manivannan, who is the son in law of gemini ganesan. Every thing went smooth initially.

However, nagma grand daughter of gemini, fell in love with him. The situation called for karthick to marry her. Later Nagma came to know the truth and challenges him about stealing the sword.

In the mean time Gemini ganesan not knowing karthick for what he came there for, gave the sword to him and pressed him to look after it. This made karthick realize his mistake and promises him to protect it. The climax occurs when he manages to protect the sword from the villain, and the family accepted Karthick after learning of the truth.