வேங்கை பாடல் வரிகள்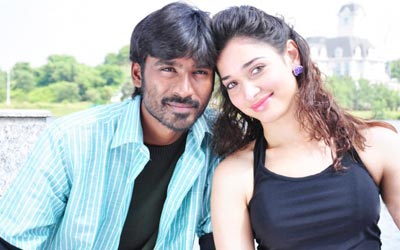 Movie Name (in Tamil)
வேங்கை
Starring
Dhanush, Tamannaah, Rajkiran, Prakash Raj
Story
Veera Pandi (Raj Kiran), landlord who is also the most respected person in Pandiapuram, a hamlet near Sivaganga. You guessed it right, he is a do-gooder who commands respect from all and is feared the most by his enemies. Selvam (Dhanush) is his loyal son, who always does the right things at the right time and sees his father as his role model. Rajalingam (Prakash Raj), the local MLA, who has risen to his position mostly because of the influence enjoyed by Veera Pandi in the region.

Rajalingam doesn't share the good motives of Veera Pandi. He has come into politics to enjoy power and earn lot of money. Veera Pandi tries to influence him, but the MLA has no intention to listen to him. At the same time, he cannot afford to ignore Veera Pandi. Meanwhile,Veera Pandi, who has many enemies because of his strictness, wants to protect his son from them. So he sends him to his uncle who lives in Trichy.


Selvam meets his childhood friend Radhika (Tamannaah) in Trichy. Selvam tries to revive the friendship, but the girl avoids him. Selvam pursues her and expresses his love. Radhika responds positively after a lot of hesitation. Rajalingam tries to eliminate Selvam, to tame his father. Though Selvam tries to avoid any confrontation to satisfy his father, he is forced to take the sickle soon. He defeats Rajalingam's plans.

This incident makes Rajalingam more furious. He manages to become a minister and uses his power to insult Veera Pandi. Selvam defuses his efforts and Rajalingam is ready for final show down. Selvam is ready to face anything to save his father.