அண்ணாதுரை பாடல் வரிகள்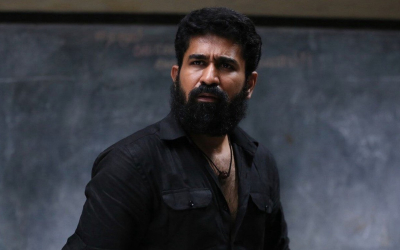 Movie Name
Annadurai (2017)
Movie Name (in Tamil)
அண்ணாதுரை
Starring
Vijay Antony, Diana Champika
Story
Annadurai (Vijay Antony) becomes a drunkard following his lover Esther's death. He earns the wrath of his family except his mother. On the other hand, his lookalike brother Thambidurai (Vijay Antony) is a good-natured person who works as a PT master in a school. Thambidurai and his cousin Revathi (Diana Champika) fall in love, and their wedding is planned. One day, Annadurai is fully drunk and enters into a quarrel with the person in charge of the bar and accidentally kills him. Annadurai is arrested and sentenced to seven years imprisonment.

Thambidurai loses his job due to Annadurai's bad image in the town. Also, a ruthless moneylender cheats Thambidurai's father and takes away their textile showroom. Angered Thambidurai attacks the money lender. Thambidurai thinks that being truthful is not respected in the society and joins hands with a corrupt counsellor named Karuppiah and works as his henchman. Karuppiah is the benami for MLA Mahalingam (Radha Ravi). Thambidurai transforms into a powerful don in the town.

Annadurai gets released from jail post completing his seven years term and gets shocked seeing Thambidurai as a don. Annadurai is not accepted by his parents, as well. Annadurai threatens the moneylender to give back their property which was taken over by false means. The money lender fears and agrees. Annadurai gets back the property document and transfers his share to the daughter of the bar in charge (who was killed by Annadurai).

Trouble erupts between Thambidurai and Karuppiah, in which Thambidurai kills Karuppiah. Thambidurai decides to surrender to the police. However, Mahalingam plans to kill Thambidurai. He falsely accuses Thambidurai in a murder of an inspector and issues an encounter order against Thambidurai. Annadurai sets the stage to save his brother. Annadurai kills Mahalingam and kidnaps Thambidurai. Annadurai disguises as Thambidurai and informs about his whereabouts to the police. Policemen rush to the place and shoot Annadurai, believing him to be Thambidurai. Annadurai is killed. Thambidurai understands Annadurai's love for him and his family. Finally, Thambidurai is married to Revathi.