இனியவளே பாடல் வரிகள்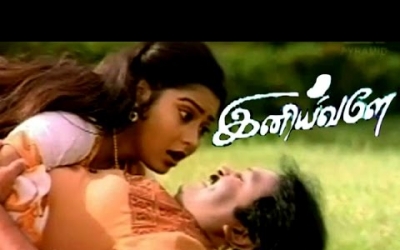 Movie Name
Iniavaley (1998)
Movie Name (in Tamil)
இனியவளே
Starring
Prabhu, Suvalakshmi, Keerthi Reddy, Gouthami
Story
Prabhakaran (Prabhu), a poet, lives with his mother and his father. Prabhakaran has two friends Raja (Raja) and Murugan (Vadivelu) who are like his own brothers. A classical dancer (Gouthami) admires his poems. His ambition is passing the IAS exams and becoming a collector at all costs before the marriage.

Prabhakaran's father (Mouli) and Ramanathan (Raghuvaran), Meena's father, are close friends and they decide to get Prabhakaran and Meena (Suvalakshmi) married. Meena is a very sensitive girl. Prabhakaran cannot accept for the marriage and tries to cancel it. Whereas Meena falls in love with her future groom Prabhakaran. Prabhakaran refuses for the marriage as a consequence Meena commits suicide because of a misinterpretation.

Meena's family blames the innocent Prabhakaran. He feels guilty and decide to marry her Meena's younger sister Manju (Keerthi Reddy), a playful girl. What transpires later forms the crux of the story.