கழுகு பாடல் வரிகள்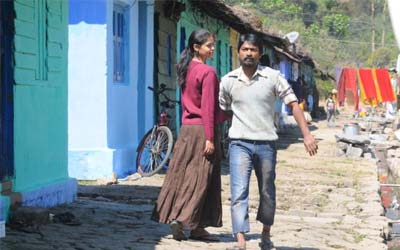 Movie Name
Kazhugu (2012)
Movie Name (in Tamil)
கழுகு
Starring
Krishna Sekhar, Bindu Madhavi, Karunas
Story
Chera (played by Krishna) is a guy who earns his living by retrieving dead bodies from Kodaikanal's Green Valley View suicide point. Nandu (Karunas), Shanmugam (Thambi Ramaiah) and a mute friend are part of Chera's crew.

Chera meets Kavitha (Bindu Madhavi) when he and his crew retrieve her sister's body from a gully, after the sister had committed suicide with her boyfriend. Kavitha gradually falls in love with Chera. A parallel plot is of Iyya (Jayaprakash), who trades in stolen tea, with corrupt officials turning a blind eye to his activities.

Iyya's gang kills four police officers during a raid that goes wrong. Iyya, who knows Shanmugam, threatens him not to retrieve the bodies of the police officers. Fearing for their lives, Shanmugan tries to convince Chera not to retrieve the bodies. Brushing aside Shanmugam's fears, Chera's crew retrieves the bodies of the police officers due to a sense of duty.

After retrieving the bodies, Chera informs the police of the murder by Iyya, resulting in Iyya's arrest.
The climax of the movie is on how Iyya retaliates and what becomes of Chera's crew.