மயக்கம் என்ன பாடல் வரிகள்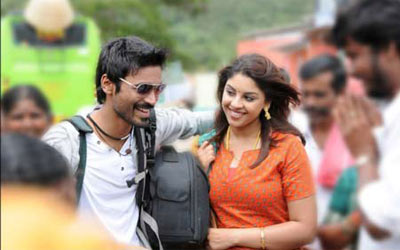 Movie Name
Mayakkam Enna (2011)
Movie Name (in Tamil)
மயக்கம் என்ன
Starring
Dhanush, Richa Gangopadhyay
Story
Karthik Swaminathan (Dhanush), referred to as 'Genius' by his friends, is a freelance photographer who aspires to become a Wildlife Photographer like Madhesh Krishnasamy (Raviprakash). His close friends Sundar (Sunder Ramu), Shankar (Mathivanan Rajendran), Padmini (Pooja Balu) and Vindhya (Shilpi Kiran) support him and his sister after the death of their parents. One day, Sundar introduces Yamini (Richa Gangopadhyay) as his girlfriend to Karthik and his friends. On their first meeting, Karthik and Yamini have a bitter experience but they slowly develop a special bond. Karthik tries to stay away from the girl since he does not want to break his friend's heart, but a sequence of events brings them closer. Eventually, Sunder's dad arranges for Karthik and Yamini to be married.

After their wedding, Karthik learns that Madhesh had used a photograph that Karthik had taken to win an national award. After this incident he turns into an alcoholic and people start doubting his sanity. But Yamini does not give up on him and supports him hoping that he'll succeed one day.

One day, Karthik's drunken fit leads to Yamini's miscarriage after which she stops talking to him. This makes him come to terms with reality and he mends his ways. He finally gets a break and becomes a Professional Wildlife Photographer and one of his photographs gets nominated for an International Photography award, which he finally wins. On this occasion, Karthik thanks his friends Sundar and others for their support and Yamini for her faith in him and reveals his love for her. Yamini finally relents and talks to Karthik as the film ends.