வேட்டையாடு விளையாடு பாடல் வரிகள்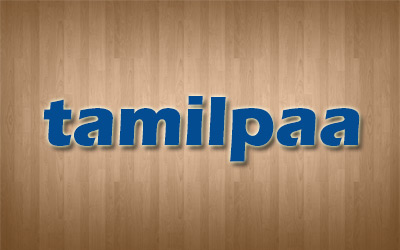 Movie Name
Vettaiyaadu Vilaiyaadu (2006)
Movie Name (in Tamil)
வேட்டையாடு விளையாடு
Starring
Kamal Haasan, Jyothika, Kamalini Mukherjee, Prakash Raj, Daniel Balaji, Salim Baig
Story
Rani (Bidushi Dash Barde),[8] the daughter of former Tirunelveli Superintendent Arokiya Raj IPS (Prakash Raj), tells her father over the phone that she will be back home in Madurai in three hours. As Rani leaves the telephone booth, she is approached by someone she knows, and she does not come home. The following morning, Arokiya Raj finds Rani's finger hanging at his door.

Arokiya Raj calls the DCP in Chennai Crime Branch, Raghavan IPS (Kamal Haasan), his ex-colleague and friend from Chennai, to help in the investigation of Rani's disappearance. Raghavan finds Rani's body within 12 hours, buried in the outskirts of Madurai. The coroner's report states that the killer bisected Rani's body with a surgical knife, proving that the murderer has a strong medical background and that he also savagely raped her before killing her. Without any solid clues, the case is left open. Six months following the trauma of losing their only daughter, Arokiya Raj and his wife Chithra (Rajashree) move to New York City to get away from the pain of losing Rani, and Rani's wish was to do her MS there.

Three months later, Raghavan learns that both Arokiya Raj and Chithra have been brutally murdered in New York. Collaborating with the New York City Police Department (NYPD), Raghavan leaves for New York to represent the Indian police (IPS). On the flight, he reminisces about his late wife Kayalvizhi (Kamalinee Mukherjee), who was abducted by a local gang in an attempt to get to him and fell to her death, so he killed the gangleader who escaped captivity as revenge.

Once in New York, he begins his investigation with NYPD detective Anderson (Lev Gorn). Raghavan stays at a hotel in downtown New York, where he constantly keeps his superiors in Chennai updated on the investigation. At the hotel, he meets his neighbour Aradhana (Jyothika), an NRI. He immediately notices that she is going through a rough patch in her life and one night, worried about her safety, he breaks into her room, only to find her attempting suicide by asphyxiation. He saves her life and the two strike a friendship. Aradhana reveals that her violent husband Arun (Yog Japee) is filing for divorce after cheating on her.

Meanwhile, Raghavan and Anderson find a connection between Rani's murder in Madurai and a two-year-old unsolved disappearance of an Indian American girl named Chandana, whose finger was also possibly found hanging in her boyfriend Hitesh's car. Raghavan's instinct leads them to Chandana's body in a restricted area in the suburbs, found along with three other American women, raped and murdered in a similar manner. After narrowing down their suspects using flight records, their suspicion falls onto two Indian doctors who studied in Brooklyn Medical University: Amudhan Sukumaran (Daniel Balaji) and Ilamaaran Aanandhan (Salim Baig) who are secretly in a homosexual relationship. The scene then shifts to them as they rape and murder their former professor, Veronica, along with two officers in the same area where Raghavan set them on surveillance, then leave her body there.

Raghavan and Anderson visit Amudhan and Ilamaaran's apartment to question them, only to find it unoccupied. Raghavan and Anderson break into the apartment and find pictures of the victims and the murder weapons, thus cracking their case. Before they can call for backup, Amudhan and Ilamaaran arrive, and a violent fight ensues, leaving Anderson shot dead, Raghavan gravely injured, and Ilamaaran unconscious. In order to buy time, Raghavan asks Amudhan why such intelligent young men like them would succumb to such psychopathic acts.

Amudhan explains that they had developed a habit of killing from childhood itself, starting with pushing a classmate from a train at age 13, to raping and murdering their high school teacher at age 17. He says that he and Amudhan stopped this activity once they joined MBBS at Rani's college. He claims that he managed to keep his violent urges under control for three years, but when he saw Rani, he tried to rape her. Rani escaped, and two days later Arokiyaraj assaulted the duo outside a movie theatre. He and Ilamaaran were locked up in a local station for the rest of the night. The inspector on duty, Kumar, neglected to interrogate them and tortured them heavily, even setting them up with a eunuch who inadvertently but severely molested them. Albeit thirsty for revenge, both of them left for New York to pursue their higher studies in Surgery and went on to abduct, rape and kill many local young women. On their trip to India, they met, raped and killed Rani and returned to the States. Once they found out that Arokiya Raj and his wife had moved to New York, they studied their residence and killed them too. Thinking that Raghavan will be dead in minutes due to his lung injuries, they set their apartment on fire and take the next flight to Mumbai, to escape the NYPD.

Raghavan makes it out alive by jumping out the window and is hospitalized with severe injuries. Aradhana takes care of him, and their bond grows stronger. 4 weeks later, Raghavan and Aradhana return to Chennai together. During their flight, Aradhana explains that she has a daughter who is living with her parents in Chennai, and upon realization she feels guilty for being selfish and wanting to commit suicide. She states that she will be taking her daughter and mom back to New York in 2 weeks to start her job. As they wait in line for customs, Raghavan proposes to Aradhana, but she refuses, saying that she is not ready for another relationship, having just finalized her divorce, and wishes to focus on being a good mother to her daughter.

Amudhan and Ilamaran, evade the Mumbai police at Chatrapati Shivaji International Airport and finally reach Chennai, leaving a trail of bodies in their path. Hence, Raghavan issues a state-wide hunt for them and the dean of their medical college revokes their degrees, thus beginning their rampage. After seeing Aradhana with Raghavan, Amudhan kidnaps her for Ilamaran's lust, while Ilamaaran tries to get into Raghavan's house to kill him. When the cops arrive, Ilamaaran attempts to flee but is caught by Raghavan after a chase and fight. He comes to realize that Amudhan and Ilamaaran are in an intimate relationship. Trying to negotiate Ilamaaran's freedom for Aradhana's, Raghavan agrees to meet with Amudhan; on the other hand, Amudhan decides to outright bury Aradhana alive after realizing their hypocrisy. The final altercation results in Raghavan killing both Amudhan and Ilamaaran and rescuing Aradhana. The film ends with the marriage between Raghavan and Aradhana.