காதல் மன்னன் பாடல் வரிகள்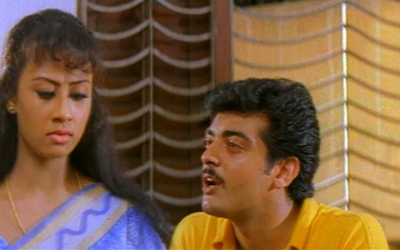 Movie Name
Kaadhal Mannan (1998)
Movie Name (in Tamil)
காதல் மன்னன்
Starring
Ajith Kumar, Maanu
Story
Rudra (Girish Karnad), a very strict disciplinarian father of two daughters, hates the word 'Love'. The very mention of this word makes him punish himself to unimaginable heights.

He disowns his elder daughter Menaka because she elopes with her lover. The strictness is doubled for the younger daughter Tilottama (Maanu) and a marriage alliance is fixed for her.

She stoically accepts her father's decision till she meets a local mechanic Shiva (Ajith). Both hopelessly fall in love with each other. Tilottama is unable to reveal her love to Shiva and to her father, as she fears the consequences. Are the lovers able to declare their love for each other and get united? Does Rudra take to it kindly?