மெளனம் பேசியதே பாடல் வரிகள்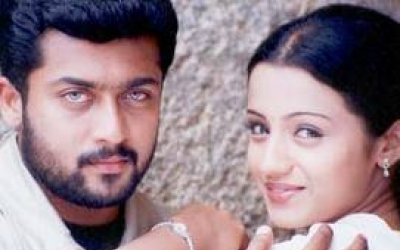 Movie Name
Mounam Pesiyadhe (2002)
Movie Name (in Tamil)
மெளனம் பேசியதே
Starring
Suriya, Trisha, Nandha, Maha
Story
Gautham (Suriya) is a restaurant owner. He dislikes the idea of young couples flirting with each other in the name of "love". His close friend Kannan (Nandha), on the other hand, is just the opposite. He introduces himself as an employed bachelor to every girl he meets on the road.

Kannan falls in love with a young girl Maha (Maha). Unfortunately, Kannan's marriage is arranged with his cousin Sandhya (Trisha Krishnan). Neither Kannan nor Sandhya are interested in the proposal. When Gautham talks to Sandhya on behalf of Kannan and explains her that his friend is in love with someone else, Sandhya tells Gautham that she too is not interested in marrying Kannan. She even says that her dream is to marry someone like Gautham.

Gautham's disbelief in love fades after meeting Sandhya. He falls in love with her. But, when he comes to know that Sandhya has found another person like him, he gets depressed. After the marriage of Mahalakshmi and Kannan, Gautham finds a girl who has been following him from his College days and accepts her love.