மிஸ்டர் பாரத் பாடல் வரிகள்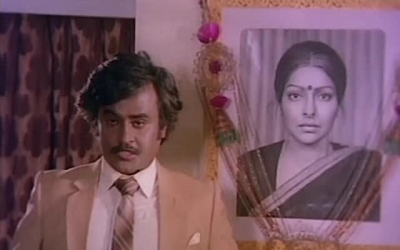 Movie Name
Mr. Bharath (1986)
Movie Name (in Tamil)
மிஸ்டர் பாரத்
Starring
Rajnikanth, Sathyaraj, Ambika
Story
Bharath (Rajinikanth) a young man unknown who is his father was. Shanti (Sharada) mother of Bharath tells him about his father at her deathbed.

Gopinath (Sathyaraj) is a rich young man,who comes for Paapampatti village for his construction work. He woo's Shanti an innocent village girl and tries to impress her pretending innocent. She in turn fully trusts him fully where he takes advantage of, making her pregnant. Gopinath leaves the village promising that he would return soon to marry her. Shanti finds that Gopinath is about to get married to another woman and travels to visit Gopinath where he refuses to accept her stating that she has no proof regarding the intimacy that made her pregnant and says she was after him for his richness. Exasperated and Insulted, Shanti henceforth challenges Gopinath saying that one day her son will question him on the future to make him confess the truth about and then leaves the place. Shanti faces hardships and raises her son to be what he becomes now.

Back to the Present, She requests Bharath to fulfill her challenge and passes off on her death bed. Bharath wows to her mothers challenge of making Gopinath (his biological father now) to confess the truth by next year August 31, the death day of his mother.

Bharath leaves for the city and finds out his father. He meets Gopinath as a some strange man and uses Gopinath's money to start his own venture in the construction field. Both Bharath and Gopinath become enemies and both of them try to overtake each other in illegitimate way. Bharath once helps a girl from goons and takes to her home and finds that the girl is Pushpa,daughter of Gopinath and is his sister. Bharath wins the affection of Mrs.Gopinath as her son. He arranges for marriage of Pushpa with the son of a wealthy man Kumeresa Gounder who helps him to fulfill the challenge which he have against Gopinath. Bharath also uses the love relationship between his brother and his friend's sister to corner Gopinath. Bharath uses every possible ways to blackmail and torture Gopinath to make him realise his mistake but Gopinath does not reciprocate instead becomes more angry.

Bharath invites him to inaugurate his orphanage on August 31, the date when he planned to fulfill his mother's wish. Gopinath is furious on Bharath and hires a local goon who once was his enemy and now to Bharath to kill him in the inaugural function. Bharath reveals his mother's identity in the function and waits for Gopinath to accept his mistake.

Did Gopinath recognized who Bharath is and did he accept him as his son forms the rest of the story.