பீமா பாடல் வரிகள்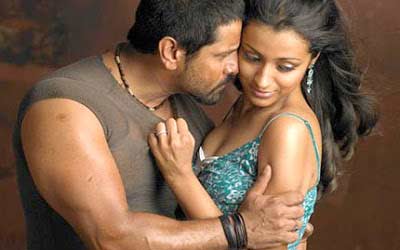 Movie Name
Bheemaa (2008)
Movie Name (in Tamil)
பீமா
Starring
Vikram, Trisha Krishnan, Prakash Raj
Story
The story follows a tug of war between two underworld gangs trying to outsmart each other. Chinna's (Prakash Raj) gang—the smaller of the two, struggles to overtake Periyavar's (Raghuvaran) gang, until a man named Sekar (Vikram) gives Chinna's gang new life.

Sekar is a man of steel, physically and mentally, who had idolised Chinna in his childhood; he is similar to the character Bhima from the ancient Hindu epic Mahabharata. Sekar challenges Periyavar's group and puts Chinna on top.

The gangs are then targeted by the new police commissioner (Ashish Vidyarthi). Sekar later leaves the fight to settle down with his girlfriend Shalini (Trisha Krishnan), but although Chinna wants Sekar to lead his own life, his gang members want him back.

In the film's final climax, Chinna's gang members kill Shalini; Sekar retaliates by killing Chinna, and the police then kill Sekar.