மங்காத்தா பாடல் வரிகள்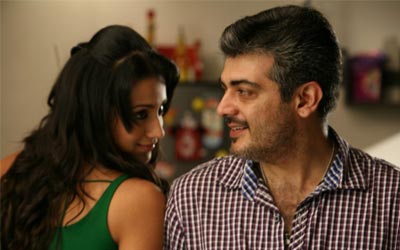 Movie Name
Mankatha (2011)
Movie Name (in Tamil)
மங்காத்தா
Starring
Ajith Kumar, Arjun, Trisha Krishnan
Story
Vinayak Mahadevan (Ajith Kumar), an assistant commissioner of Maharashtra Police, gets suspended for having saved a smuggler named Faizal (Aravind Akash) from encounter killing and helped him escape. He starts leading life in his own way. Meanwhile, a police officer commits suicide because of the leakage of his IPL gambling plans who is revealed to be Kamal Ekambaram (Subbu Panchu). A tough cop Prithvi (Arjun) takes charge to end betting scandal in IPL cricket in Mumbai.

It is then revealed by Prithvi that Kamal faked his death to catch the culprits in a secret mission and returns under the name Praveen Kumar. Arumuga Chettiar (Jayaprakash), an influential local illegal business dealer and the head of Faizal, owns "Golden Theatres" in Mumbai, which has been converted into a gambling den and forms the front for all his illegal businesses. Vinayak is introduced to Arumuga Chettiyar through his girl friend Sanjana (Trisha). Sanjana is in love with Vinayak, but Vinayak just pretends to love her. Arumuga Chettiyar uses his links with dons in Mumbai and tries to route through his old theater, a cash of over 500 crore (US$91 million) to be used in betting.

Sumanth (Vaibhav Reddy), a goon working for Arumuga Chettiyar, hatches a conspiracy to rob the money in the company of his friends – Ganesh (Ashwin Kakumanu), a local Sub-Inspector, Mahat (Mahat Raghavendra), who owns a bar in Mumbai and Mahat's friend Prem (Premji Amaren), an IIT graduate. Vinayak befriends the boys at Sumanth's marriage with Suchithra (Anjali). One late evening, Vinayak meets Prem, who becomes inebriated by him and reveals their heist plan. Vinayak starts spying on them and confronts them on the day of the planned heist, stepping in. Vinayak, however, has other plans. He wants to kill his four accomplices and take the entire amount. He promises to help them and divide it between them.

After looting the money they leave the money in an old cafe. Both Arumuga Chettiar and the police search for them. Sumanth is caught by Faizal, but is saved by Ganesh and Vinayak. Sanjana engulfs in grief when she comes to know about Vinayak's true intentions. Meanwhile, Mahat and Prem escape with the cash and are accompanied by Sona (Lakshmi Rai). Vinayak, Sumanth and Ganesh get to know about this. Sumanth, however, turns approver, since his wife Suchithra has been kidnapped by Arumuga Chettiyar, but is killed when Prithvi's wife Sabitha Prithviraj (Andrea Jeremiah) is kidnapped and threatened by Vinayak.

Sequence of events lead to the murder of the gang one by one—Mahat gets killed by Sona who betrays him, Prem is killed by Prithvi who suspects him of the robbery, and Sona gets killed by Vinayak—with Ganesh and Vinayak remaining alive. A final fight ensues between Vinayak and Prithvi. The two actually prove to be equal. At the final moment of the fight, Kamal throws a gun to Prithvi who shoots Vinayak, thus killing him. After several days, the police gets information about Ganesh to be living in Thailand. Kamal (under the name of Praveen Kumar) arrives there, but instead comes across Vinayak. Praveen confronts him and calls up Prithvi to inform him of Vinayak's presence, but then it is then revealed that Prithviraj and Vinayak are actually best friends since their college days and took trainings together. They had come to know about that betting money and operated the plan together (including Vinayak's fake death). Ganesh had also been killed by Vinayak as a part of the plan. It is implied that Praveen will also be killed by Vinayak.