மாயாவி பாடல் வரிகள்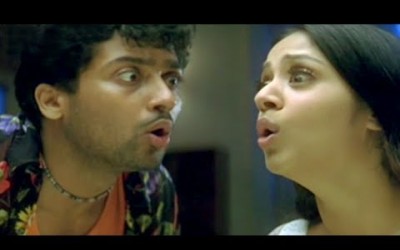 Movie Name
Maayavi (2005)
Movie Name (in Tamil)
மாயாவி
Starring
Suriya, Jyothika, Sathyan
Story
Abhesh Balaya (Surya), the guide-con man-thief, is footloose and fancy-free. He and his acolyte Sathyaraj (Sathyan) have no hang ups in life. He is also a huge fan of actor Ajith.

Balaya's problems start when he and Satyan land up in a huge villa on the beachfront. He is there for making some quick money. It is actually actress Jyothika's house. When they realize it, they want to replace what they have taken. But, as it happens, the actress herself catches them and creates a huge issue out of it. For their efforts, they are put behind the bars.

Jyothika just doesn't like Balaya at all. Out of all, the two have their run-ins, and again Balaya is jailed. So out to take revenge on her and kidnap her. Just about when the whole industry and her family tries to trace Jyothika, she understands the real Balaya. In the end Balaya comes to see her and gives her a gift. The gift is the photographs they took together.